Can I share files / folders via the web?
Yes, you can share files / folders with your associates via the Web interface. Login to your IDrive account and select the desired files / folders. Click the

option. Using a secure URL shortener, we will generate a secure link, which you can share with your friends and associates.
Click the 'Settings' option, to set the share permissions. You can password protect your files / folders to ensure that they are viewed only by the intended recipients, write-enable your files / folders so that others can modify them and upload them back to your online backup account etc.
Alternately, select the desired file/folder and click the

option and then select 'Share'.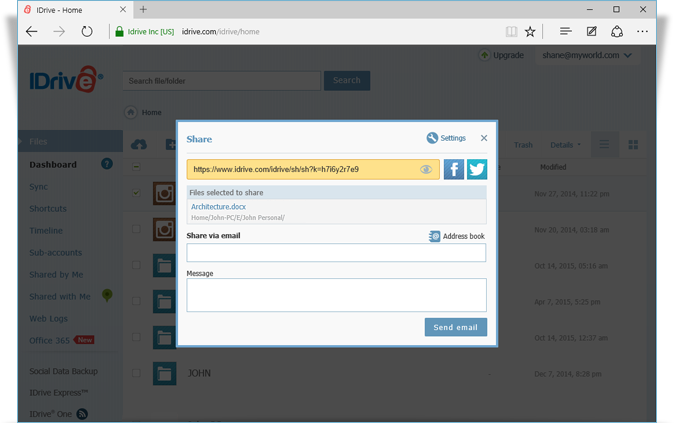 You can share your files and folders via email, Facebook and Twitter.
Note: Sharing option is available for IDrive accounts with default encryption.